Another year has almost come to pass, and we think that 2021 was a pretty good year for Guru. To be fair, 2020 set the bar pretty low for what constitutes a "good" or "bad" year. Despite that, we're beyond proud of everything we accomplished over the past 12 months.
We've launched new projects, honed our strategy, and welcomed tons of new companies, teams, and employees to Guru. Before you sign off for the holidays and prep to celebrate 2022, take some time to read a recap of our 2021.
Guru Community launch
There's an old saying that a journey of a thousand miles starts with one small step. That's pretty much exactly what happened with the launch of the Guru Community.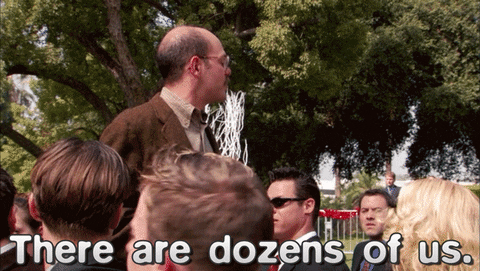 Turns out that number is closer to hundreds
As our user base grew, we saw more of our customers asking for a way to connect with other users to discuss strategy and share helpful Cards. One of our core values at Guru is to seek and share knowledge, and we saw this as the perfect opportunity to build a community of our own.
We started with a small group of our most passionate Guru customers and knowledge champions in Slack. Now we have over 500 (and growing) people on our own platform, and they have plenty to say about our bustling community:
"The Guru Community has been really helpful for my own growth, especially for learning things I didn't expect to learn. People will share the Cards and boards they are building for their team and I get to take back those ideas to my team."

-Laura Jolly, Senior Customer Support Specialist at Intercom
If you haven't had a chance to check out the community, take the time to do it now. Aside from wanting to plug our own stuff, it is a seriously helpful place for any and all Guru users to gather. Stay up to date with announcements, give product feedback, ask questions, get answers, and connect with some seriously cool people.
Template Gallery relaunch
Every industry, company, and niche can benefit from knowledge management. But while the need for knowledge management might be the same across the board, how it's practiced varies a ton depending on the kind of information an industry uses.
We love seeing all of the different ways people format and use Guru Cards. We'll always encourage people to make something on their own, but there are also plenty of other companies that have been in your position and have templates of their own. Wouldn't it be great if you could easily find all of our best content? We think so, and that's why we were thrilled to relaunch an enhanced Template Gallery this year.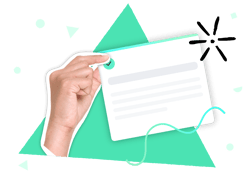 Our Template Gallery is perfect for people new to Guru, seasoned users, and everyone in between. You can find templates created by members of the Guru team and by companies that love to use Guru as much as you do.

Need a way to organize your new hire paperwork? There's a template for that. Is it time to update your out-of-office communication protocol? There's a template for that. If there's a need, there's either a template that already exists or one that could be created.

Take some time to check out our best templates. We have some from our great partners at companies like Loom, Zoom, and others.
Zapier & Workato integrations
Wouldn't it be great if Guru could magically and seamlessly integrate with some of your favorite work tools? Well, we can't do magic (yet), but we have the next best thing with our Zapier app and Workato connector.

These no-code platforms make it easier than ever to create your own integrations that make Guru a part of your tech stack. If you missed out on the debut, check out our video to learn how our latest tools help you work more efficiently (we also just love the video).
New Guru Academy courses
Want to know the best way to work with Guru? What better way to learn about what you can do with Guru than from the people that make Guru! When we launched Guru Academy we wanted to make proper training accessible to our users anytime, anywhere. Our on-demand educational courses have changed the way some of our users work with Guru.
Want to learn the best ways to structure content in Guru? How about the best ways to use Guru for onboarding? If you haven't seen it yet, check out the academy for training on new hire onboarding, product enablement, and internal comms! We focused on various ways to use Guru this year, check out our academy page to see everything we covered.
Hybrid work report
After nearly a year of working remotely out of necessity, 2021 was the year companies had to decide how they'd like to work. It turns out that plenty of people and companies prefer to work on a hybrid schedule, and Guru is definitely one of them.
After deciding to make the official shift to hybrid work this year, it got us thinking about how other companies were handling their changing schedules. We teamed up with our friends at Loom and Deep Analysis to do a report on the state of hybrid work in the tech industry and surveyed 500 software professionals for their take on the shift to hybrid work. Our findings showed one common and important trend: tech stacks matter even more when people are working remotely.
40% of people say that their meetings are unproductive, and the vast majority of respondents said they'd be more productive with the right tools. Want to learn how you can prepare your team to do their best work regardless of where they're doing it? Download our hybrid work report to see how companies can give productive time back to employees by improving their remote tech stacks.
Product updates
You can always check out our running list of product updates in the Guru community if you want to stay up to date on our latest work. We've done a lot to improve our product over the past year. Sure we've pushed plenty of updates and made strides in accessibility. However, we've found that building a better product also involves giving people the support they need to use it.

A lot of our product work in 2021 focused on giving our users the power to make their own Guru journeys. We put out more Academy courses to help teach users the best way to use Guru. Our monthly deep dives and newly launched Guru Community gave our users ways to connect and learn like never before. The template gallery gives users 100+ pre-made Cards to help them work more efficiently.

We did a lot in 2021, but you can bet we'll be doing even more in 2022.
Hearing from our customers
There's nothing we love more than receiving feedback from our customers, and our users had plenty to say about Guru on G2. Your feedback has made us think, had as break out and laughter, and even got us accusing some people of cutting onions nearby. Here are just a few of our favorite quotes. (also, feel free to share your opinion on our page):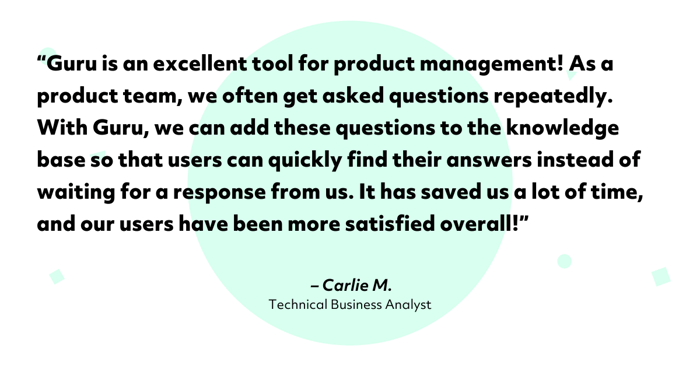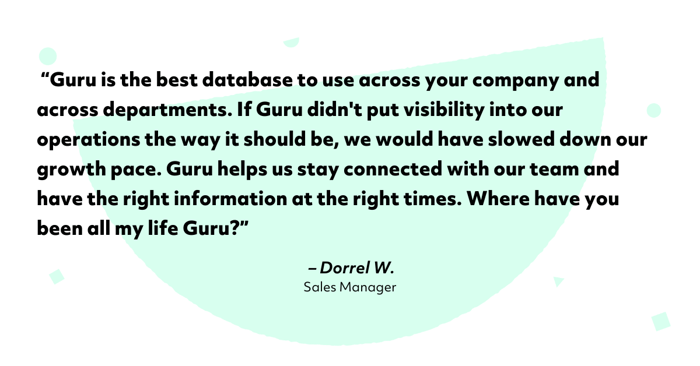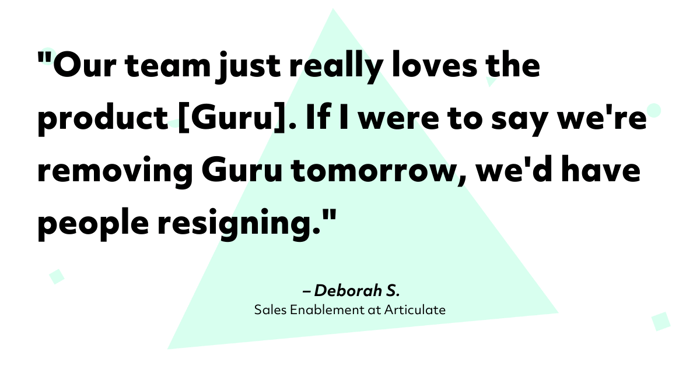 Light users
Much like happiness, knowledge multiplies when you share it. That's why we've introduced our new Light user role to our enterprise plan, making sharing knowledge in Guru with your entire company easier than ever. Light users are a free tier of users for employees who need access to general company knowledge.
A Light user seat is like a standing-room-only ticket; they get to see the same general concert like everyone else, but get none of the perks of a more expensive ticket. The All Members group can view general knowledge shared with all Guru users, but none of the knowledge gated to groups of paid Core users.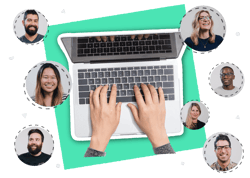 Our goal at Guru is to tear down knowledge silos, not create new ones. Light users are a simple stepping stone to getting your entire company using Guru in a robust way.
"It's such a pleasure to tell new teams that they won't have to pay to join us in Guru. The Light user role has immediately removed the usual cost and adoption barriers that I face with any other vendor.

We're in a really perfect position now to get more teams in my company using Guru, and Light users is the only way I've gotten here so quickly."

-Kristin, Guru Champ
Enterprise ready? Connect with our team and be on your way to adding all of your teammates to Guru with ease—and let your expertly-documented knowledge speak for itself.
Articles you loved in 2021
A year in review post wouldn't be complete without a list of great content that was published throughout the year! We covered a ton of topics in 2021, and we wanted to highlight some of our favorites:
Our Golden Rule of Internal Communications
Crafting a Hybrid Work Schedule (and Other Ways To Make The Newest New Normal Work For Your Team)
Hybrid Work is Just Work: Going Digital By Default
How We're Improving Accessibility and Usability at Guru
Working Through the Stages of Grief With Your Knowledge Base
Change the Way You Communicate Time Off to Truly Disconnect