We love sharing knowledge as much as Marie Kondo loves sharing the secrets of cleanliness. And while we created Guru to make sharing on-the-job knowledge easier, there's no reason why you can't use the Guru Card format to share your off-the-job insights. In fact, here at Guru, we use our platform to share everything from recipes, tips on plant care, travel destination must-sees — and we even have an entire Collection dedicated to backyard farming!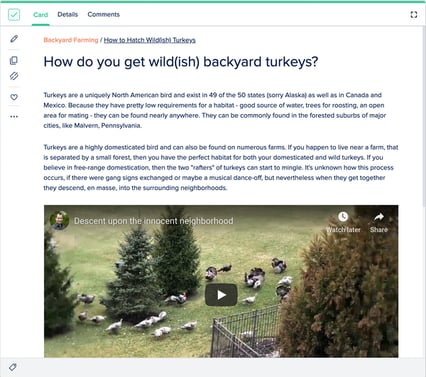 We weren't kidding about the Backyard Farming Collection
In the spirit of sharing what we know, here's what Guru HQ wants to add to your "Summer Collection":
Learn what it really means to go "down the shore"
The Jersey Shore is way better than its impression from TV. It's close to Philly and NY, and there are totally beaches that are serene and beautiful and not crowded. Some favorites: Long Beach Island, Island Beach State Park, Avalon, and Brigantine. Tons of fresh seafood, great accents, and it feels far away for just 1-2 hrs driving 😎. — Rachel Robbins, Events Marketing Manager
Or just pretend you're there
City dweller's backyard pool: Beach chair in a kiddie pool on your back deck! — Becca Dierolf, Brand Designer
Prevent sunburns the smart way
Use SPF 30 (anything above 30 barely does much more and doesn't rub in). Use a reef safe sunscreen to #savethecoralreefs! — Julia Bersin, Sr. Marketing Manager
Wear a hat! Any kind is better than none at all (because when your sunscreen sweats off it still shades your face) but the best option is a wide brim hat for the greatest coverage.

— Nora West, Product Manager
Keep your tootsies in tip-top shape
If you wear summer sandals and are blister prone, the only kind of band-aids that will actually stay on your feet are called Compeeds. — Lily Wilson, ADR
Don't skip the refreshments
Stay hydrated — and add some fresh fruit in there to make it fannnccyy. Also, the perfect summer dessert is mango sorbet with Tajín. — Jenna Griffin, Marketing Associate
A hot beverage on a hot day is actually proven to be refreshing. — Dustin Shubert, Account Executive
Rosé is delicious, but a good Riesling is a less expected (and more versatile) summer wine. It also pairs wonderfully with this deliciously cool cucumber salad that's perfect for the hottest months of the year. — Leah E. Friedman, Sr. Content Marketing Manager
Best summer beer: Brooklyn Bel Air Sour (preferably paired with my favorite summer sandwich (a turkey BLT with potato chips in it), and enjoyed at Rockaway Beach in Queens). — Meg McGrath, Sr. Customer Success Manager
Fav summer recipe: watermelon, mint, and feta salad. Gourmet af. You can even pair it with seared scallops if you're into that sort of thing. — Christine Richardson, Head of Brand
Try White Port, Sprite, and mint. It's a classic Iberian summer cocktail.— Chris MacAlpine, Sr. Customer Success Manager
If it's too hot during the day, go out at night
...and enjoy the outdoor music scene. — Rick Nucci, CEO
Keep the kids cool
It's a 20-minute walk home, so when it's 90 degrees out, the stroller fan I have is a must. — Jess Lantis, Director of Finance & Head of People Ops
And finally, watch out for your friends in fur coats
Keep your dogs off hot pavement! — Wes Yee, Sr. Director, Growth
If your dog gets overheated in this hot summer weather, simply:

1. Soak a Guru bandana

2. Put it in the freezer for an hour

3. Wrap it around your dog

—Yael McCue, Strategic Customer Success Team Lead
Does your furry friend want to stay cool while looking even cooler? We've got your back! Fill out this form by July 31, 2019 (shipping will begin in August).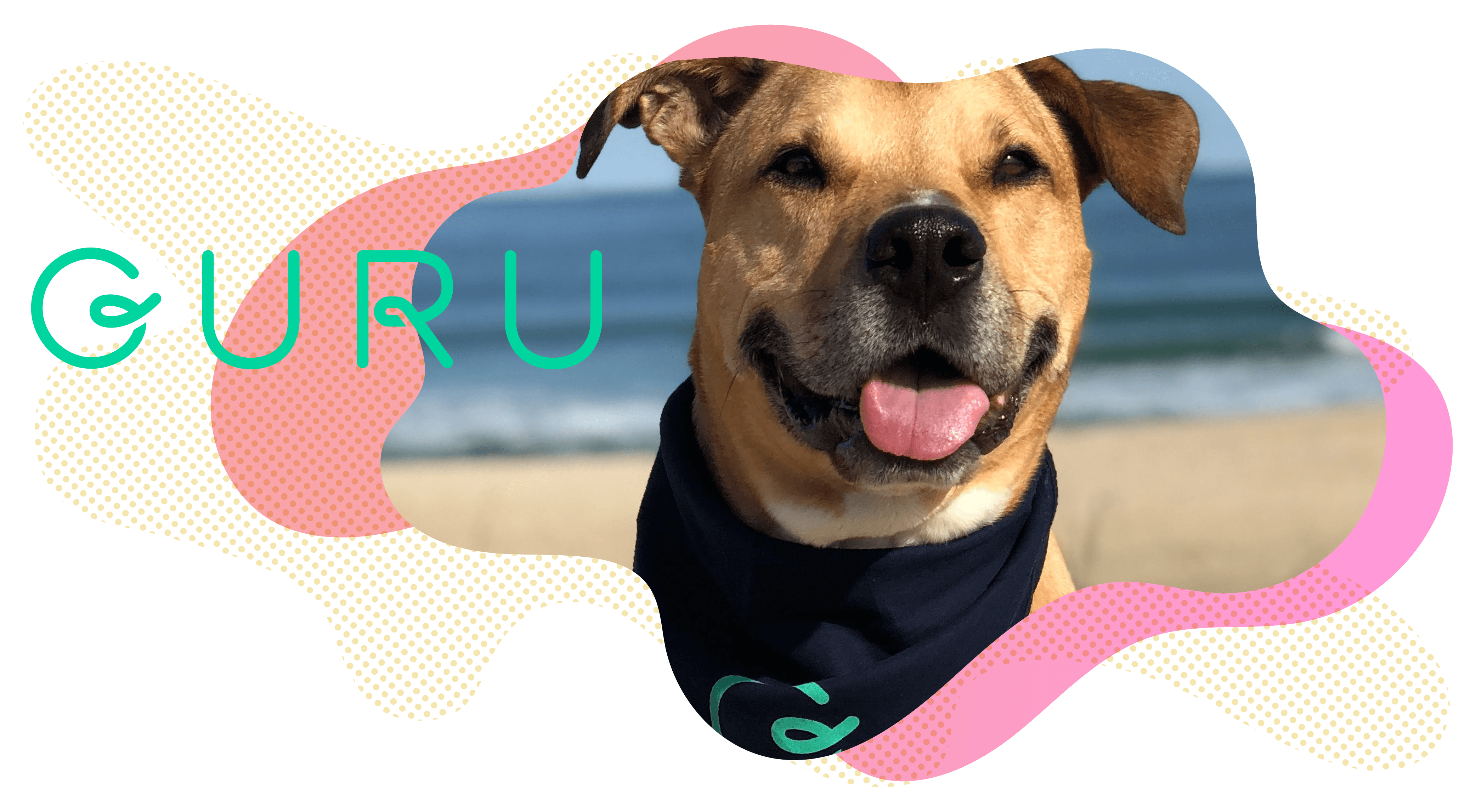 Coop says, "Guroooooooooooo!"